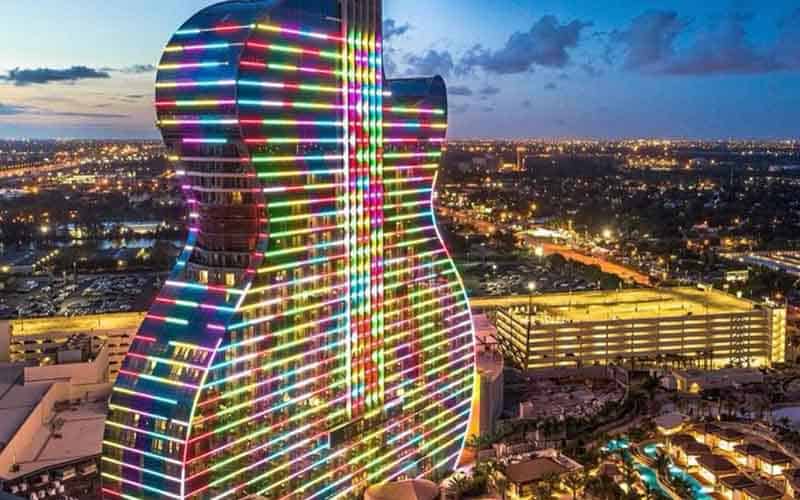 A decision on legal sports betting in Florida will not be made until 2023 at the earliest, after the United States Court of Appeals in Washington, DC issued a notice schedule that will bind the case for the rest of the year.
The filing mentions a hearing date as well as the formation of a merits committee that could extend the case into the second quarter of 2023.
The DC Circuit has announced the following briefing schedule in the case of Florida Tribal Compact sportsbook:
8/17 – Appellants' opening statements
6.10. – Response from the West Flaglers
14.11. – Brief reply from the complainants
+ An oral hearing takes place (TBA).
No decision until 2023. pic.twitter.com/nO1LUdevfQ
— Daniel Wallach (@WALLACHLEGAL) July 11, 2022
The Seminole Tribe of Florida, the tribal entity that will hold a monopoly on sports betting in Florida if the current Gaming Compact goes into effect, is battling with the US Department of the Interior over whether the Indian Gaming Regulatory Act (IGRA) is violated by online sports Betting is offered.
Hard Rock Casinos' Sunshine State locations began allowing sports betting in Miami and Tampa last summer after the current gaming contract was approved after the required 45 days passed without a response from the federal government.
Sports betting apps were soon made available in Florida for Apple and Android smartphones and tablets after the Seminole Tribe of Florida released their Hard Rock mobile sports book to over 21 mobile players.
In November 2021, both in-person and online sports betting were suspended in Florida after the US District Court ruled that online sports betting, in its current form, is a violation of the IGRA.
The Hard Rock Sportsbook website, which months before the sports betting app's debut announced Florida as coming soon, no longer lists FL among the states it offers its services to.
Even though the challenge focuses on the legality of online sports betting in FL, in-person options are also off the table until all hearings are completed in 2023 – hopefully.
The latest docket from DC's USDC puts Florida on a timeline where there's little chance online or in-person sportsbooks will accept bets until February 12, 2023, the date of Super Bowl LVII.
When will online sports betting become legal in Florida?
The best scenario to get online sports betting in Florida on the fast track is a successful resolution of the Seminole Tribe's appeal.
Otherwise, unless a voter initiative is passed supporting it, Floridians will be left without domestic online sports betting. A similar attempt was made in 2022, but the required signatures have not been collected despite an ongoing barrage of junk mail from domestic vendors eager to rake in a slice of Florida's massive revenue potential.
However, if federal authorities decide that the Seminoles are not allowed to host online sports betting, perhaps FL citizens will have a change of heart regarding other domestic operators who will come in and open a business.
Exclusive market for offshore sports betting sites
In any case, Florida offshore sports betting sites will continue to reign supreme while legality is determined in court. Countless billions of dollars will flow to offshore sports betting because 18+ players within Florida face no legal risk for doing so.
There are no laws prohibiting foreign sportsbooks from accepting Florida resident members and allowing them to wager online on pro and collegiate games, and they will continue to operate unchecked until the USDC makes a decision in 2023 or later.
Hard Rock Sportsbook official website